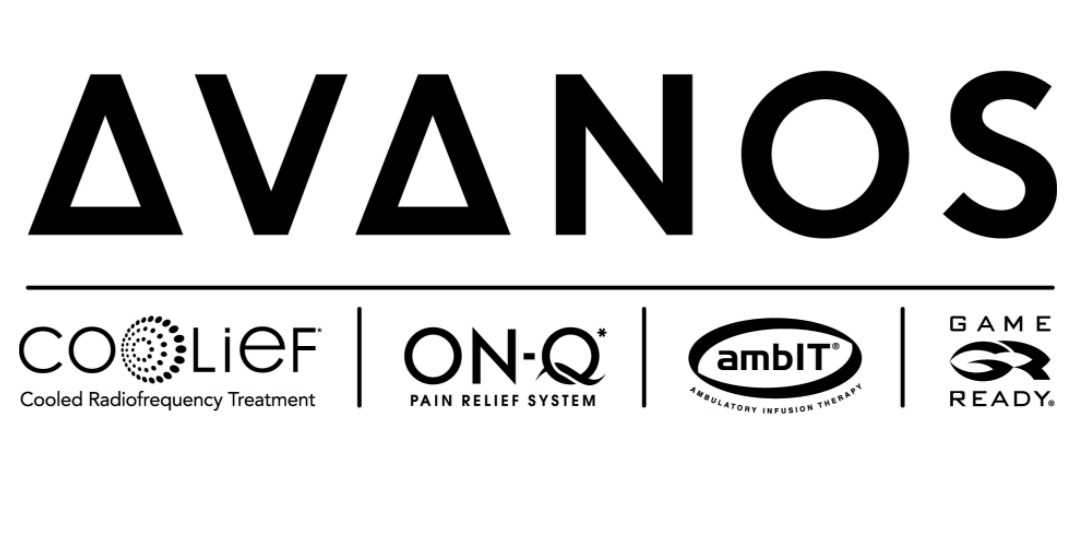 Avanos Medical provides a non-opioid continuum of care before, during and after surgery with our innovative brands COOLIEF* Cooled Radiofrequency, ON-Q* Pain Relief, ambIT Electronic Pain Pump, and GAME READY*. Our full-service portfolio of leading-edge, opioid-sparing pain management solutions deliver confidence, so you can get your patients back to what matters, faster.
O

N-Q* PAIN RELIEF SYSTEM
The ON-Q Pain Relief System* is a non-narcotic elastomeric pump that automatically and continuously delivers a regulated flow of local anesthetic to a patient's surgical site or in close proximity to nerves, providing targeted pain relief for up to five days. 
With the ON-Q* Pain Relief System, patients: 
Went home an average of 1.1 days sooner

Reported up to 69% lower pain scores

 

Were up to 3x as likely to report high satisfaction scores

 

Are more likely to experience better pain management with fewer side effects
CoOLIEF* Cooled Radiofrequency
COOLIEF* Cooled RF is the first thermal radiofrequency system that uses internally cooled probes to safely ablate sensory nerves that are driving pain sensation. COOLIEF* Cooled RF is a non-surgical, non-opioid procedure FDA-cleared for OA knee pain and can also be used to treat hip, shoulder or back pain. 
When compared to both intra-articular steroid injections and hyaluronic acid, published studies find COOLIEF* Cooled RF provides: 
Significantly greater and longer-lasting pain relief

 

Improved physical function

 

Higher patient satisfaction

 

Up to 12 months pain relief
GAME READY* COLD AND COMPRESSION THERAPY SYSTEM
The Game Ready* GRPro* 2.1 system combines a powerful control unit with a complete range of innovative, circumferential wraps to integrate active cold and intermittent pneumatic compression therapies with greater adjustability, comfort, and convenience than ever before. The easy-to-use, portable system out-cools the competition, taking RICE (Rest-Ice-Compression-Elevation) to the next level for injury or surgery recovery and helping patients get back to the things that matter.  
Game Ready is clinically proven to:  
Reduce patient opioid consumption and may allow for earlier discontinuation of opioid medications in certain patients 

May increase patient satisfaction with the recovery process
Increase post-operative range of motion in ACL patients 

 

Decrease pain 

 

Lower postoperative blood loss 

 

May lead to early hospital discharge [shorter length of stay] in some patients.
website
Learn more about Avanos by visiting our website.
Contact Us
Trina Frazier
Cell: +1 949-293-9298
Trina.frazier@avanos.com
Meet with us in the AAHKS app! Tap the Attendees & Exhibitors icon; filter for Exhibitors. Click Connect next to our name, and we'll contact you with a time to speak.