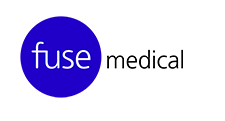 Fuse Medical is an emerging medical device company committed to the advancement of anatomical motion, preservation, and restoration by offering a comprehensive solutions portfolio of:
Orthopedic Total Joint Systems
Sports Medicine
Trauma
Upper Extremity
Lower Extremity
Degenerative/Deformity Spine
Orthobiologics
Regenerative Medicine
STERIZO TOTAL KNEE SYSTEM
stērízō – to steadfastly set, strengthen
The Sterizo Total Knee System provides stability for your patients throughout the entire range of motion delivering improved confidence, quality, & replication of normal knee physiological motion.
High Flex Design – The Sterizo Total Knee System was engineered to deliver high flexion across all constraint platforms. 139° of flexion allows you to achieve strong, reproducible results, and achieve normal anatomic/physiologic mobility.
Variety of Constraint Options – Cruciate Retained, Ultra-Congruent/ Anterior Stabilized, Posterior Stabi­lized
Intuitive Instrumentation – Instrumentation designed to accommodate all patient anatomies with streamlined precision.
STERIZO TOTAL HIP SYSTEM
Designed to facilitate reproducible, customized results allowing total hip replacement patients to return back to their personalized level of activity.
to achieve the optimal alignment, desired leg length, and rotational stability. Streamlined, 2 tray instrumentation system to compliment the surgical technique.
System offerings:
Tapered cementless stem with sintered titanium coating
Tapered cementless stem with reduced distal tip for Direct
Anterior approach
Acetabular Cup with sintered titanium coating
Highly cross linked poly liners – Neutral and 20-degree
Head offerings: 28mm, 32mm, & 36mm. Cobalt chrome and Ceramic
Bi-Polar Hemi Arthroplasty available 
ROTIUM
Intended to be used in conjunction with suture anchors for the reattachment of tendon to bone in rotator cuff repairs, Rotium™ is a non-woven, microfiber matrix comprising biodegradable polymer fibers that mimics the extracellular matrix structure supporting cellular infiltration and migration. Rotium™ facilitates functional tissue regeneration, promoting healthy tissue growth versus an inflammatory response to decrease scar tissue formation. It is designed to be fully absorbed and replaced by neo-native tissue within 3-4 months.
In the last 30 years there have been tooling improvements, but no healing improvements [2]

Some scaffolds have been used as "onlays" but tendon failure occurs at the insertion point and quality of repair is more important than augmenting the tendon [3]

"Inlay" scaffolds are currently being investigated, but the four zones of the enthesis are too complex to reproduce in a scaffold [4]

There is a need to keep the cells at the repair site to promotehealing [5]

Our scaffolds have shown the ability to promote cell migration [6], localize cells at the repair site [7], and facilitate remodeling into healthy tissue [8

]
website
To learn more, please visit our website.
CONTACT US
Houston Jimenez
Director of Orthopedic Sales
682.553.1541
hjimenez@fusemedical.com
Meet with us in the AAHKS app! Tap the Attendees & Exhibitors icon; filter for Exhibitors. Click Connect next to our name, and we'll contact you with a time to speak.