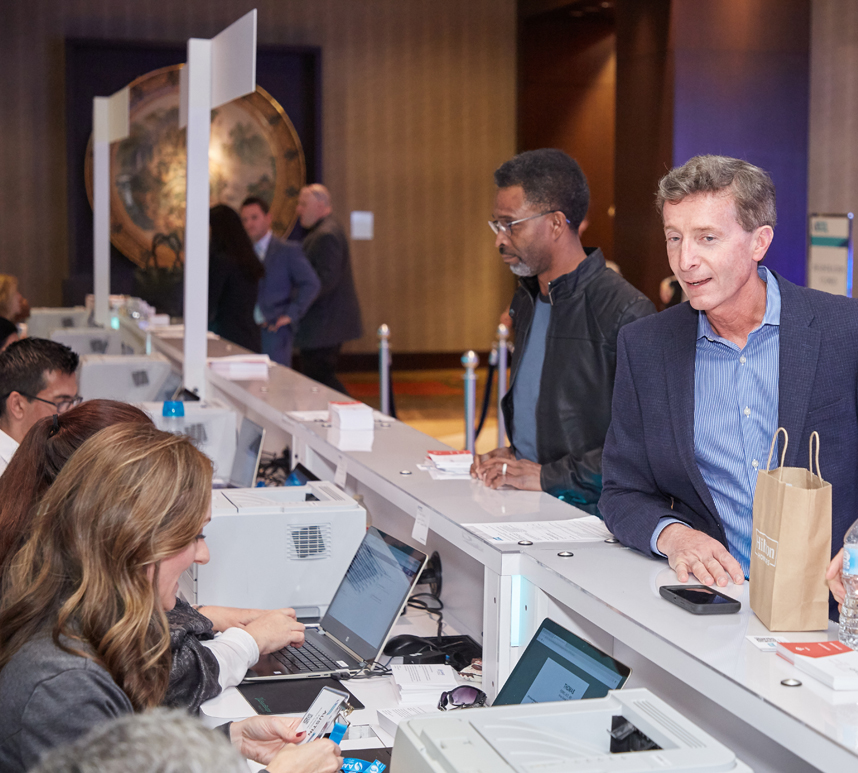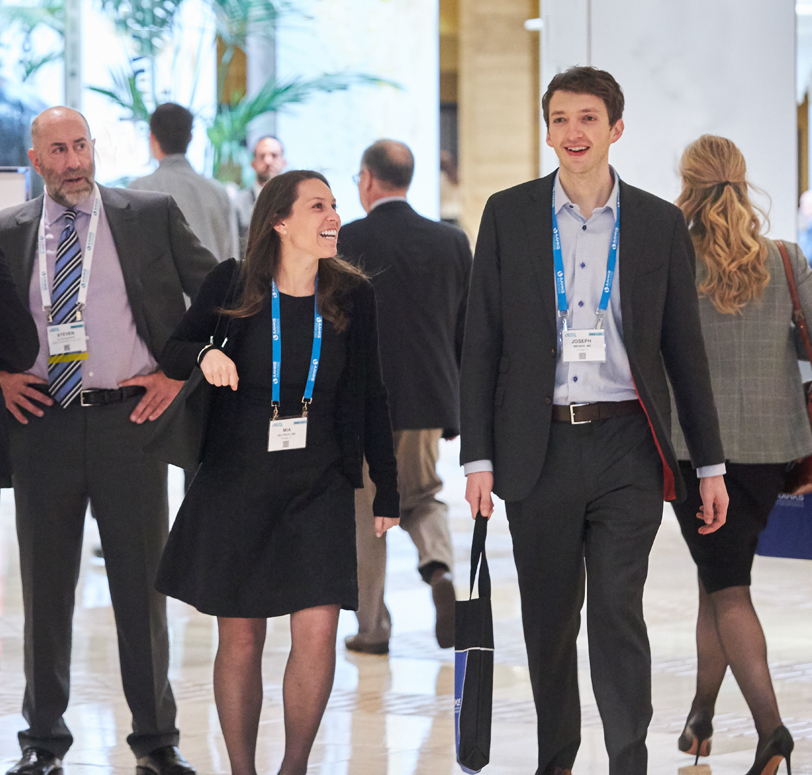 Online Registration Prices
Prices increase $50 on November 5
Member Rates
Fellow, Associate, Non-Clinical Affiliate, Emeritus Member $450
International Member $350
Candidate, Surgeon in Training, Clinical Affiliate Member $225
AAHKS Member – Active Military Free
Nonmember Rates
Physician and clinical team members $675
Spouse/Family $95
Special Course-Only Registration Prices
Orthopaedic Team Member Course $250
The Business of Total Joint Replacement $350
So that we maintain the educational focus of the AAHKS Annual Meeting environment,attendance is open only to the following:
Members of AAHKS
Nonmember physicians, medical residents, physician assistants, nurses or other licensed healthcare providers in clinical practice or with academic appointments (teaching or research) related to hip and knee care.
Invited speakers and presenters
Invited media representatives
Invited government officials
Employees and independent contractors of exhibitors (Please seeExhibitor Centralfor exhibitor registration information.)
Spouses or partners of members may register in the Guest category to attend meals and social events only. They are not permitted to attend educational programming or the Keynote speech.
Anyone else, including physicians who are not primarily engaged in direct patient or academic employment, is not eligible to attend the AAHKS Annual Meeting. If you have any questions about eligibility, please contact AAHKS before registering at 847-698-1200 ormeeting@aahks.org.
We regret that we cannot accommodate everyone with an interest in attending the Annual Meeting. Those who cannot attend may view the podium abstracts and poster presentations online,watch videosand read theProceedings of the AAHKS Annual Meetingpublished in theJournal of Arthroplasty.
AAHKS reserves the right to confirm the eligibility of all registrants prior to and at the time of the Annual Meeting, and to cancel registrations and issue refunds to those not meeting the qualifications.
Main Hotel
The Hilton Anatole Dallas is  located at 2201 N. Stemmons Freeway, Dallas, Texas 75207 USA. Reservations open in March.
Neighboring Hotels
There are a number of hotels in the vicinity of the Hilton Anatole within walking distance. Reservations open in March.
Ground Transportation
The Hilton Anatole is 16 miles from Dallas/Fort Worth International Airport and four miles from Dallas Love Field.
International Visitors
AAHKS will provide a letter of Request a letter of invitation to assist with your visa application process. Click below to submit the form.
The Hilton Anatole is located in the Design District of Dallas.
VisitDallas has highlights, coupons, restaurant suggestions and much more. Use the "Other Languages" menu at the bottom of the site to translate the site into your language.