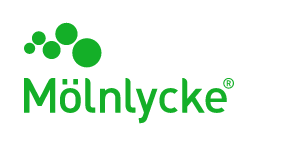 We're "Mon • lik • a." We focus on helping care teams deliver their absolute best for patients. More specifically, we address some of the most persistent and stressful issues associated with routine care delivery. Pressure injuries, hospital-acquired infections, clinician injuries — all have devastating and very costly impacts on human lives and health systems.
Mepilex Border Post-Op Ag | The flexible and antimicrobial all-in-one post-op dressing
Mepilex Border Post-Op Ag
Specifically designed for incisions, Mepilex Border Post-Op Ag is an all-in-one dressing that effectively absorbs and retains exudate. Safetac technology adheres gently, maintaining skin integrity and the unique flex -cut pad stretches in all directions, conforming to the body as it moves.
website
Mölnlycke is a world-leading medical solutions company.
Contact Us
Brian Conom
brian.conom@molnlycke.com
469.585.0528
Meet with us in the AAHKS app! Tap the Attendees & Exhibitors icon; filter for Exhibitors. Click Connect next to our name, and we'll contact you with a time to speak.