Ronadro Sculptures from Nadia International
"Knee Implantation" and "Total Hip" were created by world famous sculptor, Ronadro. These award-winning limited edition bronze sculptures are collected by over 8000 surgeons in 80+ countries.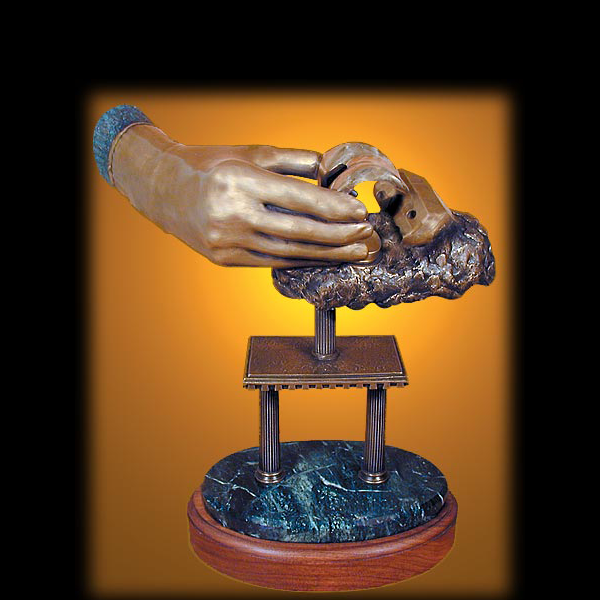 Become part of the prestigious family of Ronadro CollectorS
Take advantage of our promotion of 20% off the entire collection during AAHKS 2020.
website
Visit our website and our YouTube channel Ronadro Collection.
Contact Us
Diane G. Wicks
512-301-3888 office
512-658-7997 cell
diane@ronadro.com 
Meet with us in the AAHKS app! Tap the Attendees & Exhibitors icon; filter for Exhibitors. Click Connect next to our name, and we'll contact you with a time to speak.